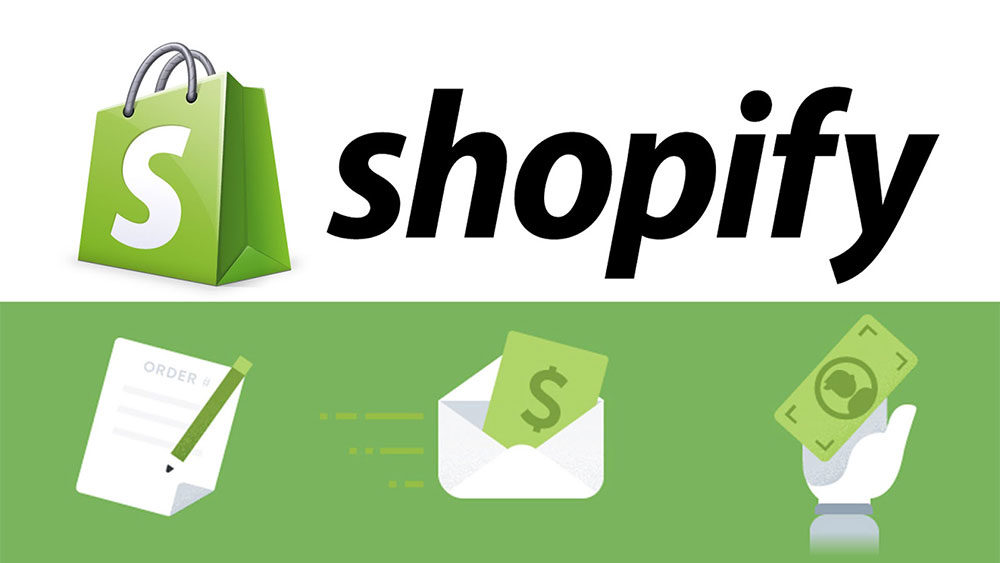 Shopify is a better-leading eCommerce platform. Shopify made for you that has everything you need to sell online, on social media, or direct to person. More than 500,000 merchants using Shopify, $46 Billion+ sold on Shopify. It will be very easy to a build your own online store. you can use it for your own shop like : Fashion, Apparel, Eyewear, Shoes, Beauty, Cosmetics, Furniture, Baby & Kids Products, Garden, Watches, Sport, Jewelry, Lingerie, Electronics, High-tech, Digital Product, Phone, Computer, Holidays, flower, Gift, game, entertainment, spa, healthcare, Beauty Salon, yoga, foods, drinks, restaurant, dessert, bag, backpack, bicycle, pets, swimwear, supermarket, large store, wholesale, luxury and many more product category.
Shopify is a web based ecommerce software. Shopify is a complete ecommerce solution that allow to set up an online store to sell your own/affiliate products. It let's you organize your products, customize your store, accept credit card payments, track and fulfill to all orders just few clicks of the mouse.
Shopify is a hosted platform, which means that you can't host Shopify on your own server or a third-party hosting provider like GoDaddy. In that sense, it's very different from WordPress, which you can install locally, and really on any server that can run PHP and has a mySQL database.
A hosted platform comes with some really amazing benefits for your clients, which include unlimited bandwidth, daily backups, PCI compliance, and SSL certificates by default with an online store.
Shopify is also built for commerce. Meaning that it's a dedicated platform for selling things. What this means is that it comes with a lot of features out-of-the-box, like an integrated payment gateway, shipping, and much more. It also means that any themes found on the Shopify Theme Store support our features. Components are styled properly out-of-the-box, and nothing looks added on.
About how to Manage Shopify?
Shopify is a very easy customizable eCommerce software. You don't need any coding knowledge required and faster work to another eCommerce platform.
How many Shopify stores already available ?
More than 500,000 active available Shopify stores.
Why you will use Shopify?
Here are some reasone why you will use Shopify store:
* Fully customizable website & drag & drop page builder
* Online store, and blog managment
* Already $46 Billion+ sales all the world
* Unlimited bandwidth, product inventory, order, and customer data
* Easy payment method: Accept credit cards and Shopify Payments
* Free Themes & Apps for your store
* Available Point of sale software that's easy to use
* Premium Themes
* Free stock photos fot your shopify online store
* You can make a profitable dropshipping website by Shopify
* They are supporting 14-day free trial for your best experience!
* Dedicated support team available for 24/7
More information about Shopify Click Here